The U.S. Department of Health and Human Services' Administration for Children and Families (ACF) recently launched the "All-In Foster Adoption Challenge," a new campaign aimed at mobilizing Americans to find forever families for the approximately 125,000 children in the United States foster care system who are waiting for permanent adoptive families.
According to ACF, "Absent action, some of these children will age out of the system with no family, mentor, or supports in place…these children have already been through so much trauma. The longer they wait, the more they hurt."
The foster care system was created so that children who need to be removed from unsafe home environments can be placed in safe, temporary homes while their parents or primary caretakers work on the issues that led to their children's removal. Those efforts may include taking parenting classes, undergoing addiction treatment, seeking counseling, etc. If the parents or primary caretakers are able to satisfy the system's demands, and demonstrate they can safely care for their children moving forward, their children are often returned to them.
God loves children and wants them to live safe and abundant lives, free from abuse and neglect. Sadly, many children around the world, and in the United States, do experience abuse, neglect, and even abandonment. Others live with parents or primary caretakers struggling with addictions, which can leave children vulnerable to harm as well.
Children who experience trauma often carry that trauma into adulthood, where they struggle to live the thriving lives God wants them to live. Their lives are often marked by addiction, homelessness, incarceration, broken relationships, and more. Helping children overcome trauma often starts with removing them from unsafe situations. Doing so benefits not only the children themselves, but all of society.
The goals of the foster care system are for children to experience safety, permanency, and well-being. Those goals can be achieved primarily through two means – through successful reunification with their parents or primary caretakers as mentioned above, or through adoption into a new, loving, and permanent family.
After a period of decline, the number of children and youth in foster care in need of forever families has been on the rise in recent years, as has the total number of children in foster care. The opioid crisis gripping our nation is one factor that has led to more children experiencing abuse and neglect and as a result, entering the foster care system.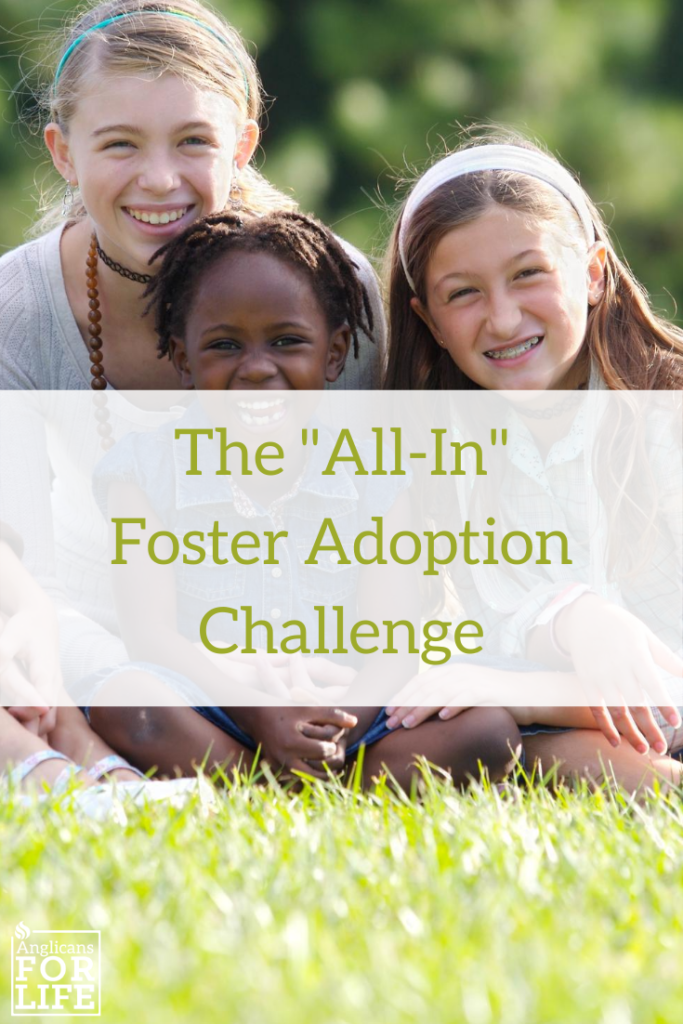 According to the most recent AFCARS (Adoption and Foster Care Analysis and Reporting System) Report, there were nearly 440,000 children and youth in the foster care system during Fiscal Year 2018. More than 250,000 children entered foster care during the year, and a similar number exited the system as well.
Most children who exit the foster care system do so by reunification. According to AFCARS, more than 120,000 children and youth were reunified with their parents or primary caretakers in 2018, with another nearly 17,000 placed with other relatives. A record number of more than 60,000 were adopted into new, permanent homes. Sadly, more than 17,000 aged out of the foster care system without permanent families.
Though the record number of children adopted in 2018 is cause for celebration, so much more needs to be done. There are approximately 125,000 children and youth in foster care currently waiting for adoptive families. That means the system has determined they will not reunify with their families of origin and are therefore in need of new families. Though the number of children adopted from foster care increased by more than 12,000 between 2014 and 2018, the number of children waiting for adoption increased by nearly 20,000 in that same time period.
The need for adoptive homes is growing increasingly urgent. Thankfully, our federal government is aware of the crisis and is taking measures like the All-In Foster Adoption Challenge to address the need.
By Johnston Moore, Foster Care and Adoption Advocate