One of the greatest things about having children is that one day they give you grandchildren. My husband and I discuss this concept frequently with our friends who have grandchildren, and we tell our friends without grandchildren this truism, albeit with a certain amount of smugness! One thing for sure is that there is unanimous agreement amongst those of us who have grandchildren about how great they are and also the feeling that you cannot have too many of them!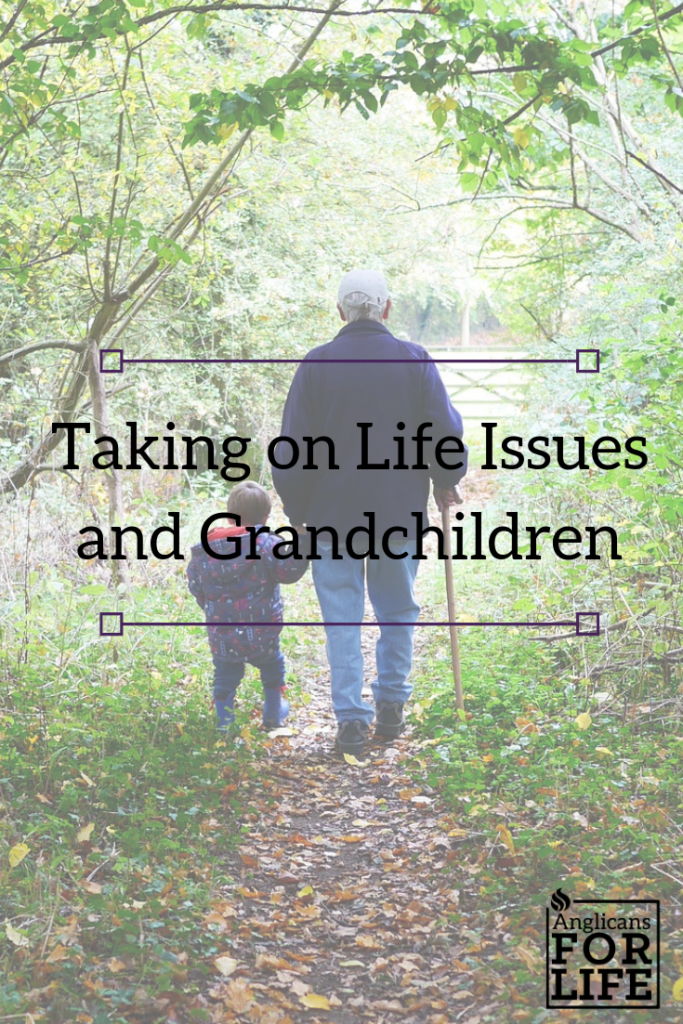 We have three daughters and two of them are married, one for nearly 10 years and another for nearly seven years. Our youngest has yet to tie the knot and recently ended a nearly five-year relationship. She says she wants children but who knows what the future will bring her? Daughter #2 has two, a boy and a girl and they are now out of bedrooms in their home so we are pretty sure they will not be having any more children. Our oldest has one little boy who is nearly five and, as she is approaching 36 years old herself, we were wondering (actually worrying) if she would have any more children. So, my husband and I sat around complaining to one another about what slackers our children were—three kids and we are only getting three grandchildren out of the deal? How selfish can they be?
Now our oldest has announced the eventual arrival of child #2, and before we could even get through our initial joy, we found out that she is having…TWINS! What a score for us as grandparents—from three to five in one deal, such total excitement you cannot imagine. What a miracle and blessing all children are, and getting twins is like winning the daily double for us as grandparents.
When you are expecting twins, it is considered a high-risk pregnancy, and since our daughter is also 35 years old (considered advanced maternal age) she has a doubly high-risk pregnancy. This means visiting a specialist in addition to her regular OB/GYN. It also means that every time she visits either doctor there is a sonogram, and the specialist uses a high-def sonogram, so the pictures are amazing. She first visited the specialist when she was 11 weeks pregnant, and we saw pictures showing one of the babies in profile. You can see his little chin and where his nose is forming (they are both boys). Also, when she had that sonogram their little hearts were beating in synch, which apparently is very rare. But to me it shows they are already bonded, even though they are separated by two placentas. Those little guys each know there is someone else in there with them. They were both moving, one of them quite actively, and the next sonogram at 13 weeks showed a lot of movement as well. It's hard to believe we have to wait for six more months to get our hands on them, as they are already so real and alive.
My daughter sent me copies of the high-def sonogram pictures and, after my first initial excitement for my new grandchildren, I was nearly overwhelmed by a sudden feeling of great sadness, sadness for all the 11 week old children with beating hearts living in their mothers' wombs waving their arms and legs who will never be born. I almost cried at the thought, and I felt great sorrow and pain in my heart for these poor children. I also felt a nearly overwhelming sense of frustration and confusion. How can any person do this? How is it possible to kill your child intentionally? How can anyone look at a sonogram picture of a living, moving human being and turn away?
I had a long talk with my youngest daughter about abortion. She is 29 years old and tells me she has several friends who have had abortions. According to her, none of her friends have done this lightly; none of them took this step without great soul-searching and, for all of them, it was a painful decision, but one they felt was the best thing to do for themselves at that time. I just looked at my child, and asked, "But was it the best thing for the child?" My daughter had no answer for this question, and I'm afraid that in her mind what I said didn't even register. The pro-abortion lobby has spent nearly 50 years making abortion all about the woman. It's the woman's "choice", the woman's body, the woman, the woman, the woman. Nowhere is it about the child, the moving, kicking child with a beating heart. And that is what pregnancy is all about. It's not a disease a woman suffers from that must be treated and cured; it's the miracle of how God brings new life into the world. Pregnancy is the gift God has given to women, the power to create life. We should not take it lightly.

I do have sympathy for the woman with an unplanned pregnancy. It must be a terrifying circumstance, the thought of raising a child alone, without proper resources or family support. Yet no one has to go through this alone, and there are many couples out there desperate to have children who are not able to conceive. A woman pregnant at the wrong time in her life has the power to give the greatest of all gifts to one of these couples, the gift of her child. And to her child she unselfishly, self-sacrificially gives the gift of life and a future.
Christ speaks to us of the greatness of self-sacrificing love. "Greater love has no one than this: to lay down one's life for one's friends." (John 15:13) Any parent would willingly give up his or her own life to save that of their child's. This is the parental instinct. I worry about an entire generation, now two generations, who have been taught by society to put themselves ahead of their child; even when it isn't a life or death situation, our culture has taught young women that it is acceptable to kill their child if that child happens to be inconvenient for her. I feel sure that most of my daughter's young friends who have had abortions all want to have children "someday", when the time is right. Even my daughter, who tells me she would never have an abortion herself, has no issues with her friends who have; she understands and respects their reasons. How have we come to this in our society where a child is a disposable commodity, who lives or dies at the discretion of the mother, depending on the circumstances of her life at that moment?
As a society we all bear this moral responsibility. This is a corporate sin, and those of us celebrating in happy anticipation of our twin grandsons carry the burden of this sin just as much as any other person. It weighs heavily on my soul, as it must for any person who values life. It's not enough that we just believe in life ourselves. We must speak out for those who cannot cry for mercy, those babies who cannot speak for themselves. We must be compassionate to those who have made this decision at a time of stress in their lives and who now regret that act. God's love and forgiveness is infinite and assured to all who truly regret their actions. We must reach out with love to those around us and speak up for life at every opportunity where we can make a difference. We must be active for life, and we must start now.
I'm starting with my daughter…and I will not rest until I can bring her to an understanding that it's not about just the woman or even just the child. It is about recognizing, honoring, and protecting the precious gift of life that God has given to us in all its aspects and stages.
Written by Barbara Klingman. Barbara is a member of the Episcopal Church of the Incarnation in Dallas, TX.