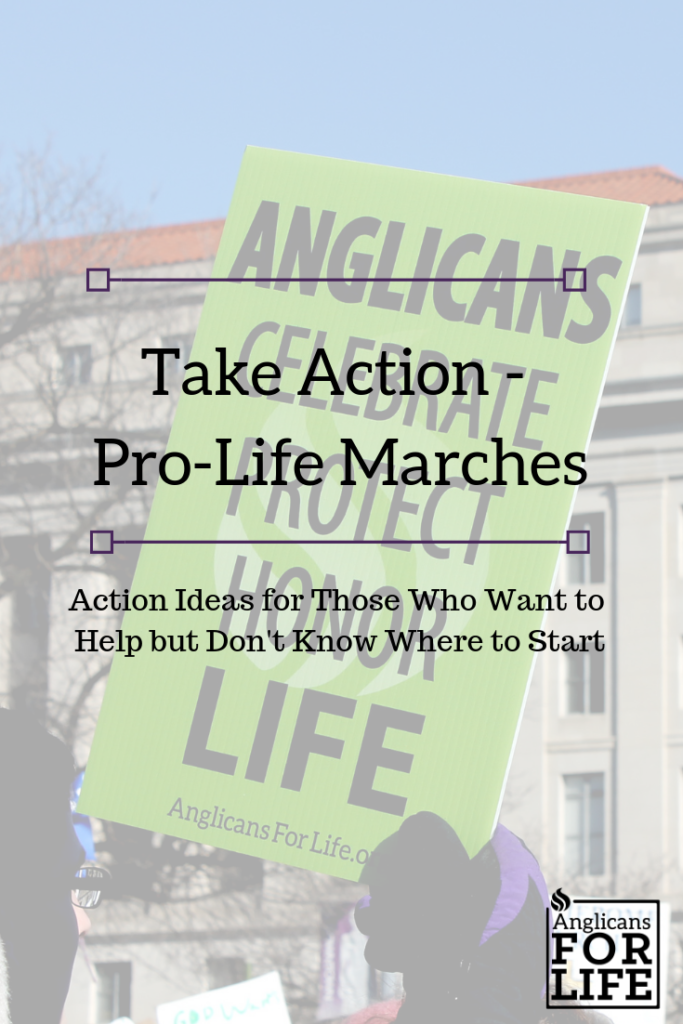 "You don't protest do you?" It's a question I've been asked with varying degrees of derision and disbelief when I've discussed my work with people who were either ambivalent on the abortion issue or are inclined toward being pro-choice. Pro-life people have earned a rather dreadful reputation, deserved or not, and often those in the Church who do want to serve and honor Life will shy away from organized marches or events, fearful of seeming militaristic or aggressive. After all, you are pro-life, but not that pro-life, right?

However, local and national organized marches are one of the most effective ways to speak out about abortion. We do not use the word "protest"—most of the events are prayerful and uplifting, not angry or hateful. In fact, the Church's presence at these events could only improve the overall attitude and atmosphere—as God's Ambassadors, reflecting 2 Corinthians, we bring with us the Holy Spirit, who will guide our words and actions. The Church's presence brings with it God's blessing!

So, this month, in anticipation of the January national and local marches, consider organizing a group to attend the March for Life in DC, the Walk for Life in San Francisco, or any local marches in your state or province. Contact the leaders and see how you can help speak out—in peace and love—for Life!
Action Ideas
Research pro-life marches in your area and talk to leaders about how you can help.
If you can't physically march, organize a prayer team to lift these events to the Lord in prayer.
Organize a van or bus to transport people from your church to the national events or local marches in your area.
Resources