Each month we will offer a list of action ideas so you can defend, honor, and celebrate Life in your churches and communities on our Take Action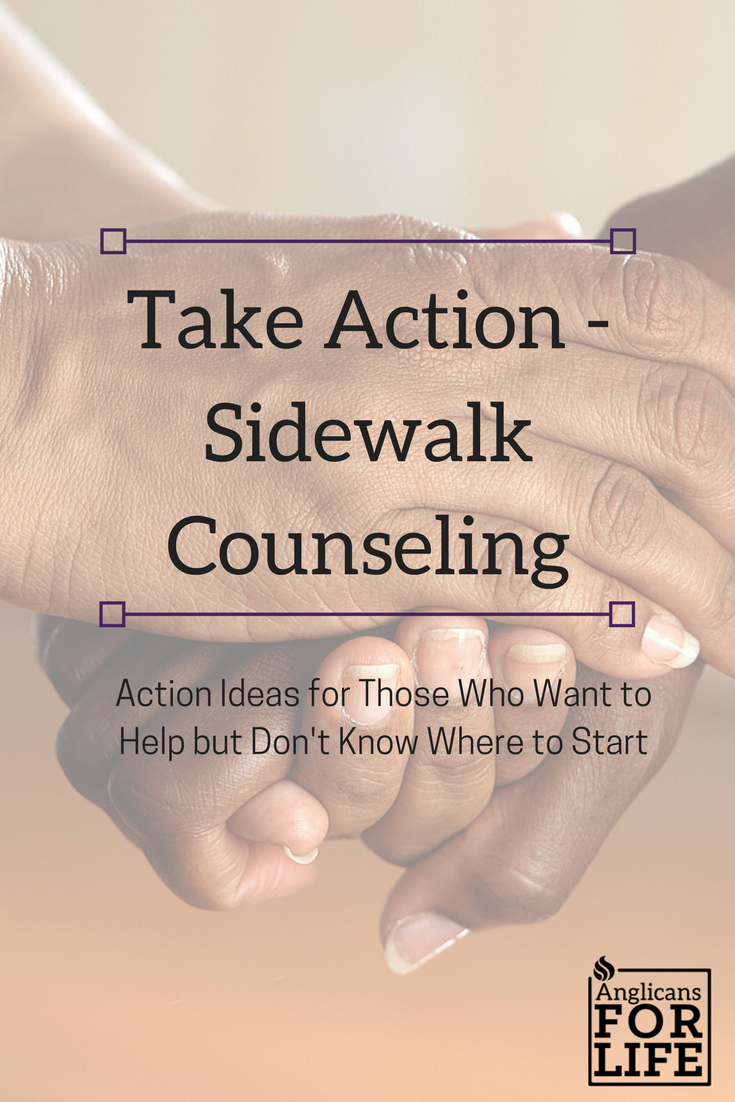 page. This month, we are looking at sidewalk counseling.
Talking with strangers usually ranks high on the list of common fears, and many people go out of their way to not involve themselves in the lives of others. But imagine not only talking with a stranger but talking about a difficult subject with a stranger—such as why she should not have an abortion. Sidewalk counselors do just that every day. They offer abortion-minded and abortion-vulnerable women life-affirming help for both her and her baby and connect them with community resources and pregnancy centers. They are also some of the most effective advocates for Life. In fact, according to Sidewalk Advocates for Life, their volunteers have saved a confirmed 3,834 babies!
What does it take to be a sidewalk counselor? Are they experts in rhetorical reasoning or persuasion? Do they have extensive counseling experience? Often, no—they are life-affirming people, most of who are caring and personable, and usually have gone through a brief training program with a sidewalk counseling group. But, most importantly, they have a heart for ministering to the broken and the fearful, for caring for the needs of women and their children. While not everyone is called to participate in this kind of ministry, sidewalk counselors are not required to have a particular education level or talent for persuasion—just a desire to honor God by caring for women who need help. Is this a ministry to which God is calling you to serve?
Action Ideas:
Call your local pregnancy center to find information about sidewalk counseling groups in your area
Visit Sidewalk Advocates for Life to look into groups near you, as well as training.
If there are no existing sidewalk counseling groups in your area, reach out to other nearby cities and learn about their ministries, before starting your own.
Resources:
Written by AFL Administrator Robin Ferguson