Each month we will  offer a list of action ideas so you can defend, honor, and celebrate Life in your churches and communities on our Take Action page.  This month, we are looking at reversing the RU-486 abortion pill.
"It's too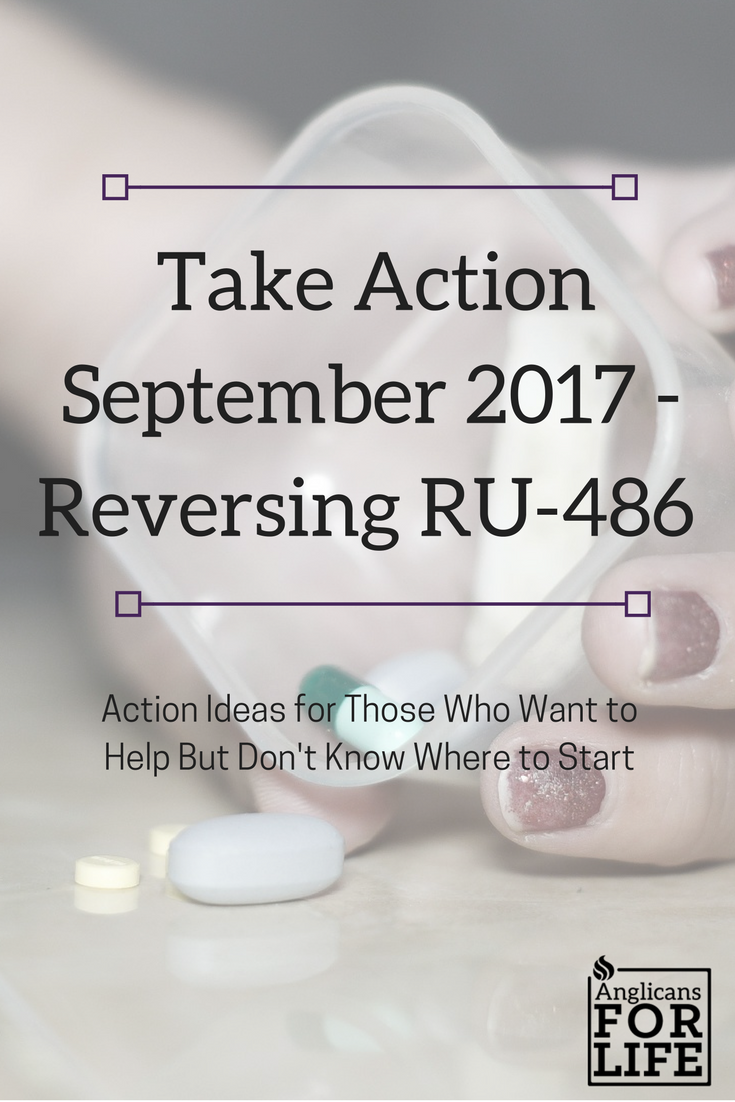 late." We are, unfortunately, all familiar with the chilling sense of regret that comes with these simple words. But there are few people who know regret more deeply than women who have had abortions. Many share that, even while at the clinic, they changed their minds about having an abortion, only to be told that the procedure could not be stopped. However, for women who have taken the RU-486 abortion pill, it may no longer be too late for their babies, as the process can now be reversed.
RU-486, also known as mifepristone, blocks progesterone, which is necessary for sustaining a pregnancy. Once the pill is taken, the mifepristone blocks the nurturing effects of progesterone, leading to the death of the developing baby. A second medication, called misoprostol, is taken two days later, which causes the contractions that expel the baby. However, the Culture of Life Family Services in San Diego, CA, discovered that high doses of progesterone can override RU-486 if given soon enough after the first pill was taken and before the second. And lives have been saved by this treatment! As of August 2017, nearly 300 women who chose to take RU-486 and then reverse the procedure have successfully delivered their healthy babies!
What does this have to do with you? Spread the word! Alert your family, church members, and friends in the medical community that abortion pill reversal is possible. Don't let another woman know the pain and regret of "too late."
Action Ideas:
Keep the information about contacting the Abortion Pill Reversal (APR) hotline in your purse or wallet – 877-558-0333
If you practice medicine, partner with APR to help women reverse the procedure in your community.
Share APR brochures in public areas or restrooms.
Resources:
Abortion Pill Reversal website or 877-558-0333
Written by AFL Administrator Robin Ferguson