Action Ideas for Life – Sanctity of Life Sunday
Each month we will offer a list of action ideas so you can defend, honor, and celebrate Life in your churches and communities on our Take Action page. This month, we are looking at Sanctity of Life Sunday.
Janua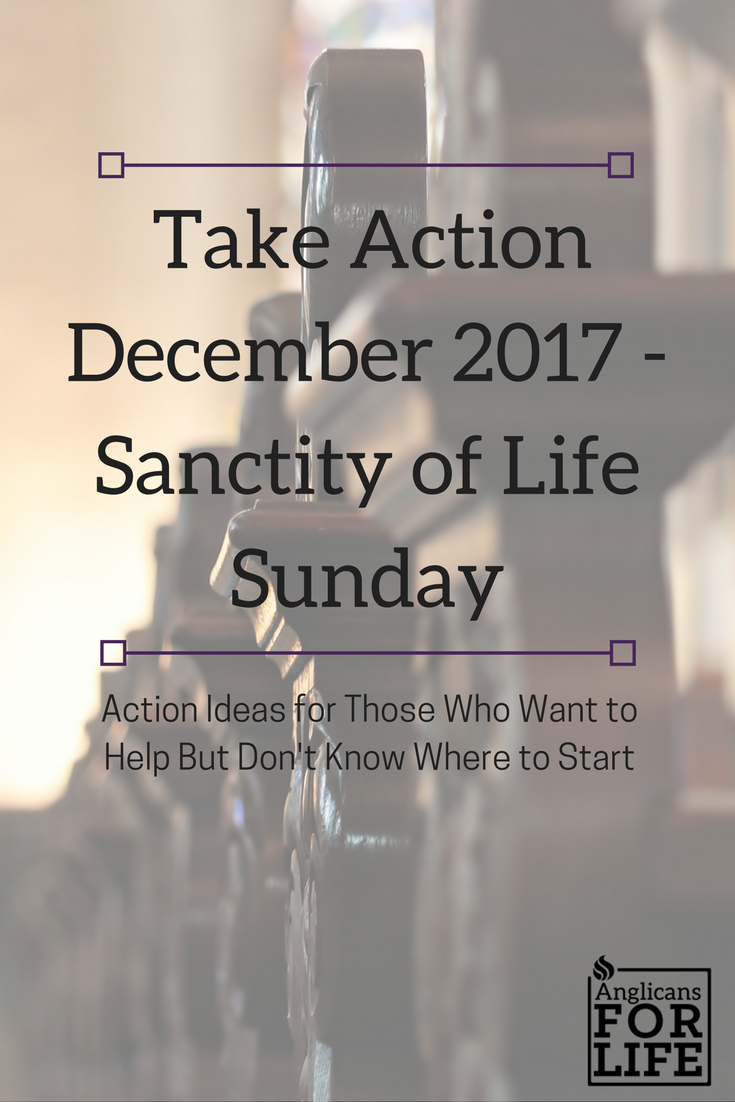 ry 21st, 2018 will mark Sanctity of Life Sunday, a Sunday specifically set aside to commemorate the millions of children lost to legal abortion in the United States since 1973 and to remind the Church of her commitment to protecting the unborn. Unfortunately, not all congregations will include this on their church calendars, whether due to an unwillingness to bring "politics" into their sanctuaries or worries of offending parishioners. But Sanctity of Life Sunday is far beyond the "politics" of abortion. Life-affirming sermons will be listened to by pre-teens and teenagers facing sexual temptation and possible unexpected pregnancies. Scripture readings will be heard by elderly parishioners seeking meaning and worth at the end of their lives. And litanies will be recited by women and men wounded by previous abortions, who are in need of healing and forgiveness. Sanctity of Life Sunday is not a stale ritual, a repetition of the same-old statements—it's a call to action both for clergy and parishioners alike, to defend the unborn, protect the vulnerable, and value God's gift of Life. And that must begin in every church pew in every church worldwide.
Action Ideas:
Share Anglicans for Life Sanctity of Life Sunday Bulletin Inserts in your Sunday bulletin.
Host a table for your local pregnancy center and disseminate their contact info to the congregation
Learn more about becoming an AFL Life Leader or Chapter Leader in 2018
Resources:
Written by AFL Administrator Robin Ferguson
Share:
Categories:
Abortion,
Tags:
Author: Robin Ferguson, bulletin inserts, church, congregation, litany, liturgy, pastor, prayer, priest, Sacredness of Life, Sanctity of Life, Sanctity of Life Sunday, Take Action,